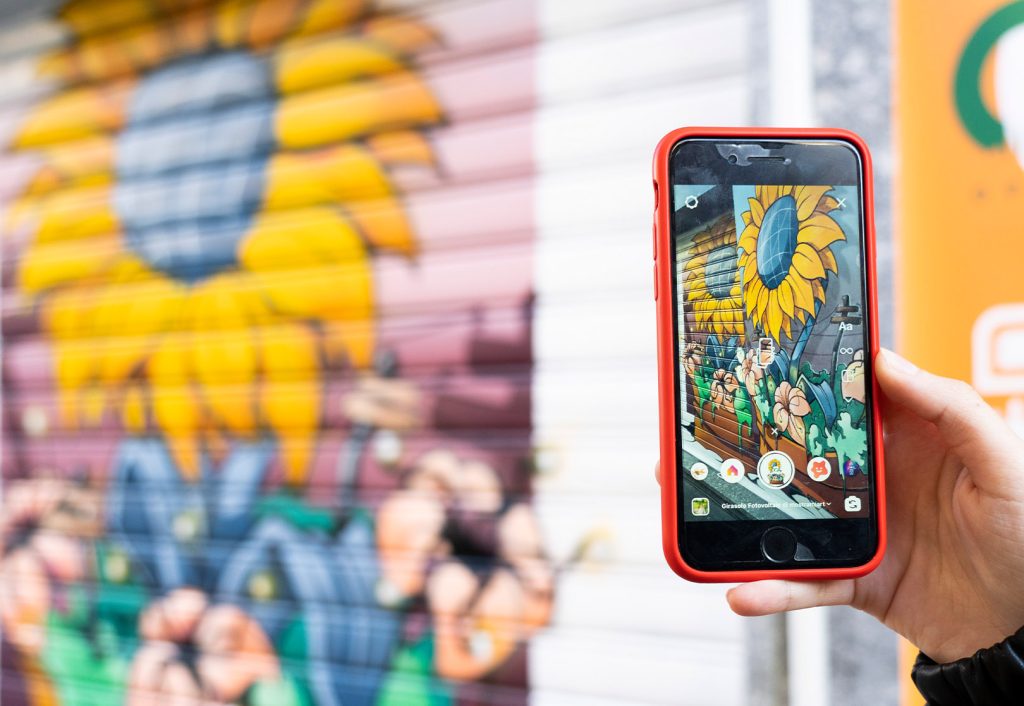 In some quarters of the city of Milan, young street artists have created murals above the shutters of various commercial establishments in the city, each of them related to the sustainability goals of the 2030 Agenda, .

Each work has been assigned a QR code that allows access to multimedia content and an Augmented Reality experience that can better introduce the work, its artist and receive more information about the Sustainable Development Goals.
"Grazie alla partecipazione di DOS City Pixel, il circuito di Open City Art ha mostrato dinamiche innovative di engagement, partecipazione e fruizione.
È proprio grazie alla realtà aumentata che Open City Art è riuscito a coinvolgere un pubblico ancora più eterogeneo, intergenerazionale e a rendere accessibili i suoi contenuti. E' anche attraverso i QR code e la realtà aumentata che si è realizzata l'attività di sensibilizzazione e viralizzazione dei temi cardine di Open City Art che hanno toccato i 17 goal dell'Agenda ONU 2030."
Sandro Aglialoro (CEO Mostrami)