LUMEN is a cultural association space located in the Mensola Park area. Thanks to the active participation of numerous third sector entities, cultural associations and private entities attentive to social business, LUMEN is an innovative reality capable of reconciling empowerment and civic participation, personal and professional training and respect for the environment and the community to which it pertains.
In summary, LUMEN is at the same time:
– An attractive hub for associations in the area;
– An inclusive social space;
– An incubator of autonomous and sustainable economic dynamics.
To create the image of LUMEN Florence, consolidating a heterogeneous identity characterized by the presence of countless stakeholders that make up the network: a project with a 30-year horizon, with no similar precedent, constantly evolving.
Bringing life back to a place that has been "off" for decades, but in the public eye. Turning the spotlight on a lifeless area, starting from darkness and blackness (metaphors of decay) to bring color and light (metaphors of rebirth and reactivation), through an image that reveals itself step by step, without false promises, but documenting the actual developments and evolutions of the project.
A strong identity, not a victim of fashions, that can maintain the mix between innovation and expertise for years: an image shared by all partners, inspired by the museum field, able to adapt to the heterogeneity of initiatives.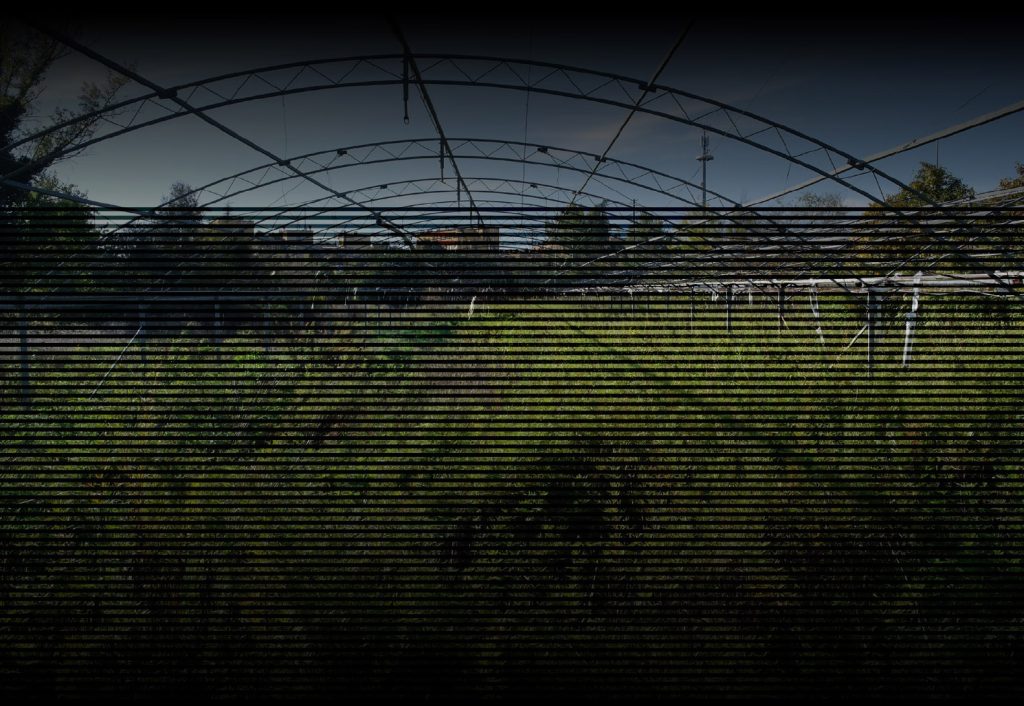 Brand Identity (logo, payoff, font, tone of voice, moodboard, color palette), participatory proposal selection process, customization and management of web channels, collaboration on website creation, project pitch creation, press release creation, social media management, ad hoc graphics creation for specific events, optimization of internal coordination tools.
FROM DARKNESS TO LIGHT, FROM NOTHINGNESS TO COMPLEXITY
Ability not to age over time, but to mutate and evolve
 2 DIFFERENT CHANNELS AND LEVELS OF COMMUNICATION
1: technical and specific insight
2: declination with appeal
PRINCIPLE OF EVOLUTION AND STRUCTURING
font family with multiple weights
palette initially bw and then evolve into multicolor gradient
DECLINABLE ON VARIOUS LEVELS
With a clearly recognizable and positioned identity, Lumen's social communication documented the project in all its phases by promoting activities aimed at culture, participation, training, and employment.
Through a study of the area and analysis of the strengths of the project, it was possible to identify the most interesting content for communication and the most strategic social channels.
Social channels such as Facebook, Instagram, Telegram, and a storytelling that narrates the activities, places, and people that make up the project were essential to reach very precise territorial target groups and to best tell the story of a reality aimed at collaboration and the dissemination of culture and inclusion.
"Dos ci ha aiutato in fase di progetto preliminare, a tradurre un progetto complesso è stratificato come lumen in una strategia comunicativa che utilizzasse ogni aspetto della comunicazione come strumento per scoprire e rivelare il luogo ed il progetto.
Dal logo e le sue declinazioni, all'immagine coordinata, fino alla strategia comunicativa da adottarsi per rivelare a poco a poco il progetto è le sue declinazioni.
Sono stati fondamentali nella stesura di una progettazione grafica che verrà utilizzata nel tempo perché pensata per evolversi e seguire le mutazioni che il posto avrebbe subito.
Hanno permesso di legare sapientemente la grafica e la comunicazione con l'architettura temporanea e stanziale presente all'interno di Lumen."
Antonio bagni (CEO Lumen)