3D architectural models augmented reality exhibition of LEED certified buildings
In Las Tablas, an area within Madrid's Fuencarral-El Pardo district, the Madrid-based practice of Rafael de La-Hoz has raised this triangular floor plans where the loadbearing structure of the slabs is pushed outward, forming a huge lattice that gives protection against solar radiation.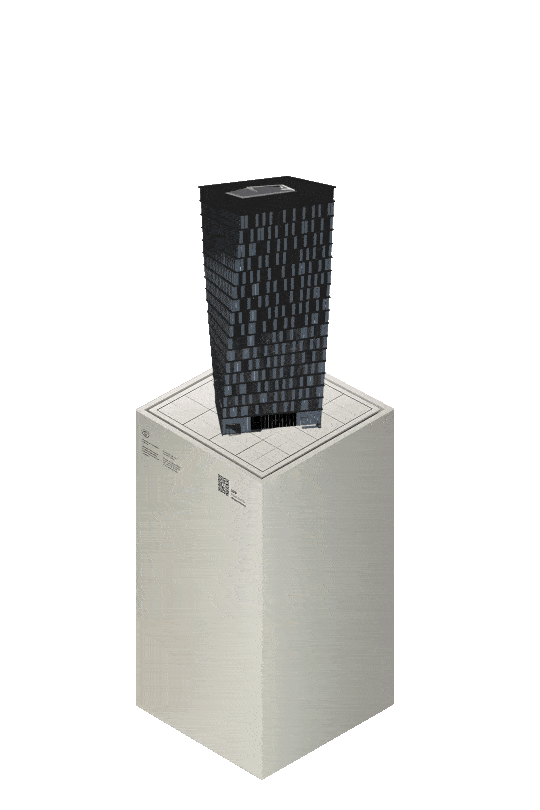 Torre Helix by CRAFT Arquitectos is located on a 1,618 m2 property on Avenida Américas in Guadalajara, Jalisco, on the corner of Rio de Janeiro Street. It is an 18-story office tower in one of the most important financial arteries of the city, the first two levels being for commercial use.
Situated at the Kennedydamm, entrance to Düsseldorf's inner city, this building, together with the L'Oréal Germany headquarters and the vertical campus Eclipse, will add another impressive element to the urban skyline: One Plaza by HPP Architekten.
Torre Europa by GCA Architects is one of the key pieces of this environment and rises as a glazed volume of 21 floors that escapes the stereotypes of high-rise buildings, breaking down into 4 cubes that bring dynamism to the building while generating a series of terraces to enjoy the views offered by this unique enclave.
Under HENN's design direction, Merck Innovation Center in Darmstadt has undergone a gradual transformation from industrial works to contemporary technology campus, keeping pace with the global shift from a manufacturing to a knowledge-based economy.
Forskaren by 3XN is a New Health and Life Science Innovation Center in Stockholm.
Forskaren is designed to pursue the highest standards of sustainability and aspires to become LEED Platinum certified and Well v.1 Gold Certification. To this end, several sustainable solutions are put in place.