A reference point for sneakers fans, Par5 Milano was founded in 2003 in Colonne di San Lorenzo.
Immediately able to anticipate changes in the streetwear world, Par5's goal has always been to offer a careful selection of products mixing past and present.
With a strong tendency for the vintage running world, comics and custom-made Par5 aims to be a model always original thanks to a careful remix of past, nostalgia and technology, carried on with great passion.
Supporting the in-store drop of some retro Reebok models through innovative communication strategies and technologies.
Presenting and launching some sneaker models in advance, before they are actually in store for sale: a digital way of previewing models, active on social platforms FB and IG, through the use of augmented reality. A set up of still closed boxes, used as tracking to access digital content in AR, which in addition to presenting the reference model, integrate information about the history and curiosities related to that precise sneaker: a way to generate content that can be shared immediately, fueling the hype around the drop.
Site-specific store setup and AR content creation: visualizations of the 4 Reebok models (Pump, Question, Answer, Kamikaze) through IG filters, after a process of Reverse modeling and optimization of the generated files, including through box tracking, integrating digital information panels. An NFT deposited on OpenSea platform is linked to each model. The process is supported by social campaigns to launch the drop in AR. Subsequent phase of monitoring data interactions.
Before the official in-store release, the physical models of the shoes were scanned through the Reverse modeling activity with which the product morphology and 3D model were obtained.
The three-dimensional model was optimized as best as possible and placed within the of Spark AR, where the instagram filter with Image Tracking of the specially created in-store panel was created.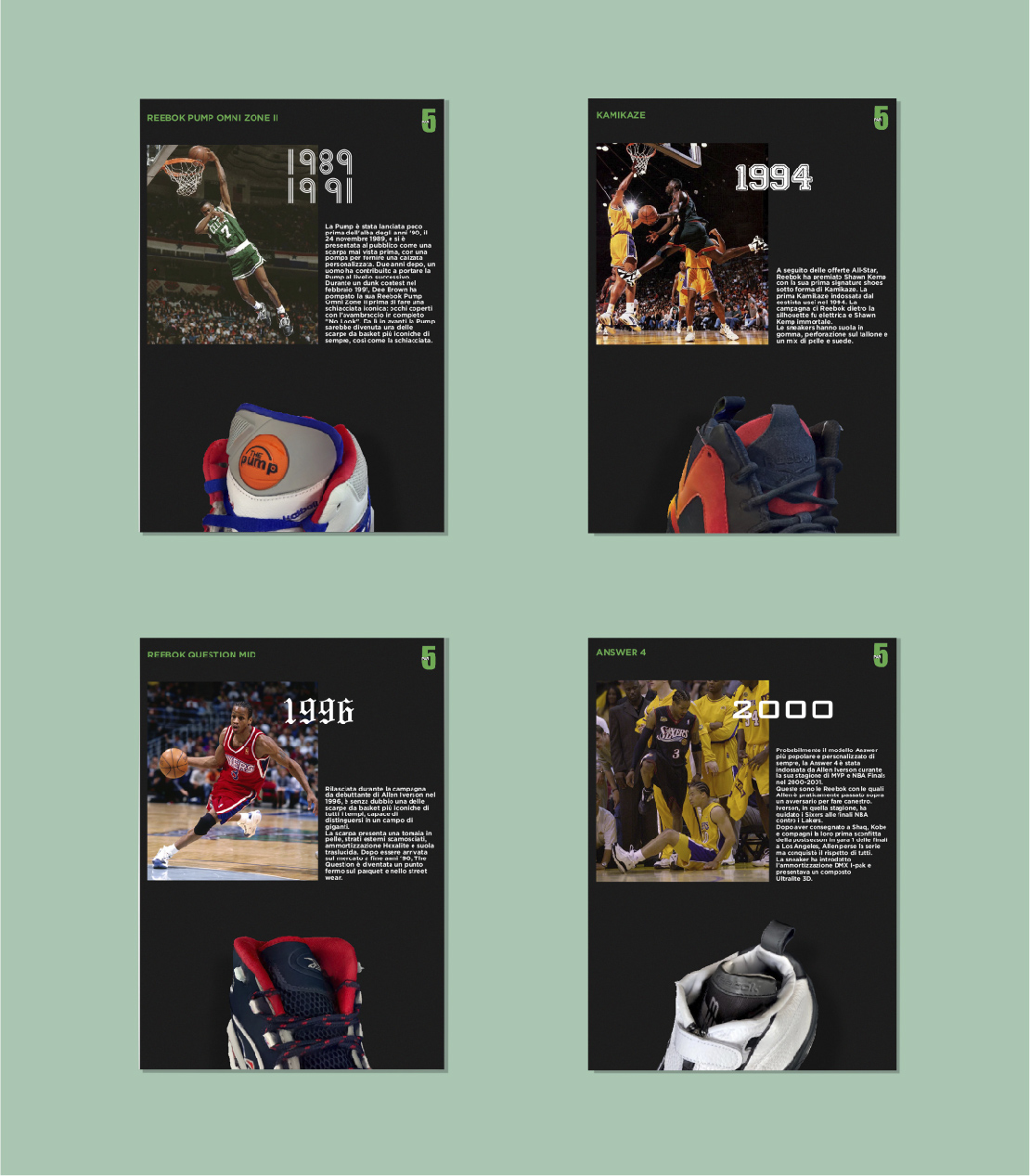 "DOS è stata fondamentale nella customer experience . 
Abbiamo collaborato per il lancio della Reebok pump a livello nazionale ricreando un esperienza in store dove il cliente poteva carpire informazioni dal proprio cellulare semplicemente poggiando il proprio cellulare . Oltre a queste vi era la possibilità di utilizzare filtri Instagram di due scarpe Reebok. Ringrazio tutto il lavoro fatto dal team per la realizzazione di questo lancio e dell'evento."
Diego Cazzolla (CEO PAR5)